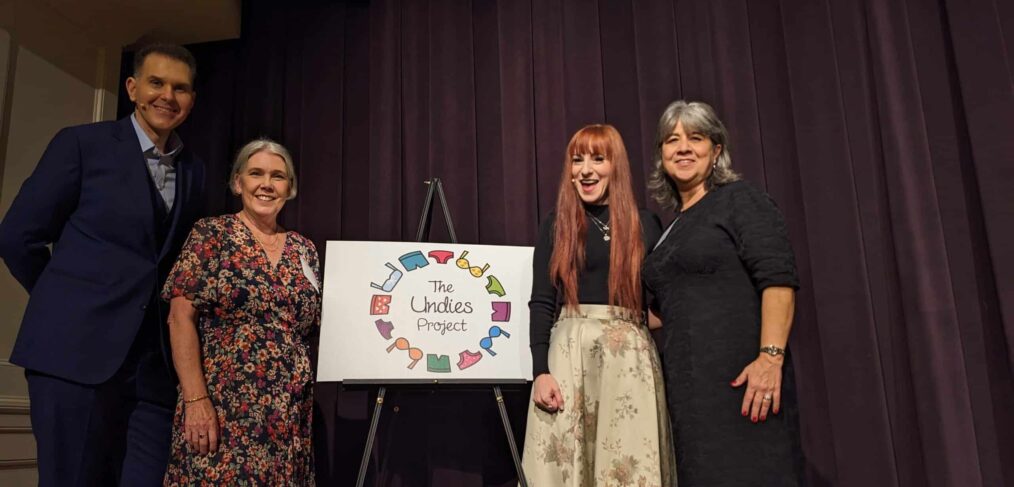 Entertainment, Inspiration, and Goodwill: Fundraiser, College Tour, and More!
Wow, what a whirlwind of a month it's been! October was definitely off to an exciting start as we had the pleasure of performing our signature ESP show as fundraiser entertainment for a great cause at the Undies Project. This organization truly does incredible work in the Tri-State area and we were so proud to be a part of their successful fundraising event. And let's give a round of applause because they exceeded their goals – how awesome is that?! It was such an honor for us to contribute and spread positivity at this meaningful event, especially alongside the dynamic Billy Blanks Jr.
But wait, there's more! Right after that amazing experience, we hit the road for our College Campus tour. It was jam-packed with thrilling performances from Pennsylvania all the way down to Virginia. We met some fantastic groups along the way at Penn State Lehigh Valley, Alvernia University, Bethany College, and Hollins University. Our mind reading skills left everyone in shock and amazement. Our tarot readings provided insight and guidance. Our palm readings revealed hidden truths about ourselves. And our chocolate divination brought a bit of fun and entertainment to the mix.
Don't forget about Halloween, it was such a fun month! We were invited to corporate events and private parties where we spooked everyone out with our festive activities. From making spooky predictions to playing thrilling mind games, we definitely got everyone in the Halloween spirit!
It's definitely safe to say that the past month has been one for the books! We've had an absolute blast bringing you all sorts of fundraiser entertainment, campus shows and Halloween events. A big shoutout to each and every one of you who came out to support us in person or kept up with us on our online platforms. You are what make this journey so incredibly special and we can't thank you enough.