Biography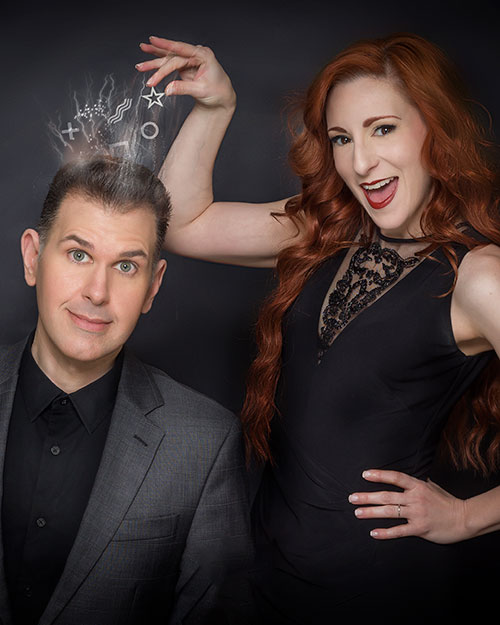 "2019 Mentalists of the Year" Larry and Raven are a performing duo based in New York. As a "genuine" mentalist couple they have toured the world. Part of a lineage that spans more than 150 years. They specialize in psychological curiosities and arcane mental demonstrations. Seemingly ordinary people who, it has been proven, have uncanny intuition and a flair for modern divination.
With more than 1,000 appearances in over 40 states and over a dozen countries. Their diverse performing experience range from cruise ship headliners to corporate brand ambassadors. One of the few foreign performers ever featured in the longest running variety show at NGK theater in Osaka, Japan.
They continually receives rave reviews from New York's A-list Celebrities like fashion designer Vera Wang and "Gossip Girl" star Leighton Meester; luxury fashion brands like Coach and Cartier; from Fortune 500 executives from PricewaterhouseCoopers, AKQA and Accenture.
Mystifying, highly entertaining, and outstanding in their field, they have a powerful impact on smart people in smart places. As Carolyn Baragona , of "Event Solutions" magazine, pointed out "Larry and Raven will give an audience something it has never seen before… Guaranteed."
Awards & Honors

Publicity Materials