"Raven and Larry brought wonder and depth to our event with their insightful divination. Our attendees were touched and inspired by their readings, and our team found them a delight to work with — we feel very fortunate (no pun intended) to have found them."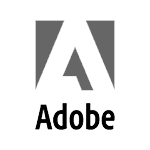 ---
"Raven + Larry were absolute pleasures to work with and a total hit at our agency function. I would highly recommend them for any function!"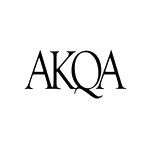 "Your performance at our event last week was excellent! Our clients and executives talked about it throughout the evening and even the next day. In addition to providing us with a high-quality, classy act – I found you to be an event planner's dream! Professional, courteous, organized and thorough from the moment we inquired about your act. Thanks for the marvelous performance and for helping make our event an outstanding success"
---
Our party loved Larry + Raven! They were incredibly accommodating and so much fun. Such a hit that we ended up having them stay extra time because people couldn't get enough of them. Very friendly and enthusiastic from start to finish! – KAYAK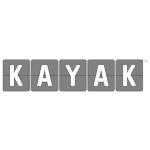 Your act was mystifying and mind-blowing! Our team had a great time and could not stop "raving" about you the next few days. You can depend on us to use you when the opportunity should arise again and we will definitely recommend you to our friends. Thank you for an entertaining time! Purolator International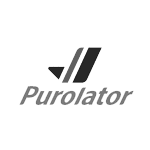 Nantero Conference
Larry and Raven's performance was well received beyond expectation! The audience was all world class scientists and engineers, who are highly skeptical by nature and they enjoyed and were mystified by the performance.
Northern Illinois University
Such an easy pair to work with! Can't wait
to have them back again next year. Very professional, friendly, and low maintenance.
Northern Arizona University
Our audience was completely amazed by their
abilities. I would highly recommend them forany other performances.
Saint Joseph's College
Larry and Raven were great! Can't wait to
have them back again next year!
Group Fundraiser
You and Larry are pleasure to work with! Thank you for a putting on an amazing show and helping to make the night a HUGE success!
Regional Meeting
Hi Raven – thank you again, your show was JUST AMAZING!!! I heard lots of great feedback how they enjoyed the show and wondered how you did what you did.
College Night on Broadway
Larry and Raven were a huge hit with the New Haven student community! The event would not have been as exciting without their unique services.
Private Party
Our guests were thoroughly entertained. All spoke of how you could have accomplished the mental feats long after you departed. We are still speaking about it amongst our own family tonight. The amazing thing was that your performance appealed to the entire audience from the young teens right through the seniors. We felt fortunate that you were at our event. Thank you!
New York University
The event was a roaring success! Larry and Raven were great, everyone loved them!
Private Party
Larry and Raven were an important part of a special party for 9 we had in our home. They were perfect. They were timely, professional, talented, engaging, and totally amazing and engrossing. I had no idea what I was getting into, and hired them on faith…I was thrilled, and have already recommended them to a friend. Maybe if I am invited to another party they are at, I can figure out some of their amazing acts, though I doubt it. They provided hours of conversation after they left. Fabulous.
50th Birthday
Thank you for a wonderful evening on Saturday night. You and Larry were professional from the get-go. My guests had an amazing time and loved the show. For two straight days after the party, they kept trying to figure out how you and Larry did what
you did. It continues to be the topic of many of our conversations! I, of course, will keep you in mind for future events. After all, you made my husband's 50th birthday a night he will never forget!
THANK YOU!!
Sweet 16
Raven and Larry could not have been better!!!! They were absolutely a pleasure in every respect, and delivered a fantastic, age-appropriate and mind-boggling show! Everyone in the room was mesmerized by their talent and the girls are still trying to figu
re out how their talents were possible! They were extremely professional and really nice people to deal with, and we will absolutely use them again!
Verizon/IBEW Conference
Raven and Larry, You two were awesome! They are still talking about your show today!
Office Party
Good Morning Raven and Larry! Both of you were terrific – fun, professional and incredibly entertaining.  These attorneys are a tough skeptical crowd and you impressed everyone (and made me look good). Thank you again.
Club Event
Thanks Raven. We had comments the entire remainder of weekend such as "How did they do that? They must have told you… just tell us!". As someone who books a lot of entertainment, your professionalism and promptness through the entire process was much appreciated.
Association Event
Our members and their guests along with myself were impressed by your mentalist/mindreading talents. It was a great performance by both of you yesterday and it contributed to the success of our event last night.
Corporate Holiday Party
Thanks so much, Raven & Larry. You guys were terrific – everyone is still buzzing about it.
Corporate Event
Once again we couldn't have done it without you. All week I had sales reps asking me how you did it. Great job. See you next year!
Halloween Event
Raven and Larry, thank you! You guys were a hit – we couldn't stop talkiing about your talent for the rest of the night and I'm still getting calls. Please feel free to use me as a reference. I'll definitely find another opportunity for you to entertain clients/guests. Thanks again for your professionalism and overall great time!
Princess Cruise Lines
We have been receiving rave reviews from the passengers. Without a doubt, you are one of our favorite entertainers. Your class and professionalism make us all look great.
NGK Theater Osaka, Japan
Larry and Raven have proven themselves to be one of the best in the business…Out of all the acts Larry and Raven were the flashiest, brightest and most sophisticated.
New Media Conference
Larry & Raven enhanced our presentation 100 % and added that special magic needed to separate our client from the masses. Roundhouse public Relation Inc. thanks Larry & Raven for a truly magical presentation.
Tour Wrap Party
Thank YOU guys for coming up! It was a great success. People were still trying to figure out the methods a few days after the party. An interesting theory that popped up was that Larry's wedding ring must have had powerful magnets in it to allow the spoons to bend. Funny! Fooled everyone really bad. I appreciate it, and I look forward to working with you guys again sometime in the future!
Holiday Party
All everyone said was "How do they do it?" You and Larry had the audience mesmerized the entire time you were performing your miracle act! Everyone said they had a great time and most are still questioning how you both do what you do. You are the consummate professional performers! Thank you for mesmerizing the audience and making Briarcliffe College's
Holiday Party for Nassau Guidance Counselors Association an excellent event.